At Prime Medical Associates in Dartmouth, Massachusetts, our internists and nurse practitioners treat our patients with attentive, compassionate care. As primary care providers, they focus on the prevention of disease in adults, as well as comprehensive treatment for acute and chronic health conditions.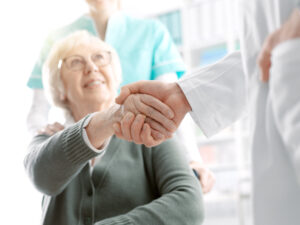 Internal medicine services include treatment for many common ailments. We diagnose and treat acute conditions such as:
Our team of internal medicine providers will diagnose and treat chronic illnesses, including:
Infectious Disease
In addition to providing primary care services, our providers specialize in diagnosing and treating infectious diseases. If you have a condition that requires advanced knowledge of diseases and infections, Dr. Falla can conduct testing to identify infections and immunologic diseases caused by bacteria, viruses, fungi, and parasites, including:
Illnesses and fevers for which there is no known cause
Respiratory infections such as tuberculosis (TB)
To diagnose the cause of infection, Dr. Falla and our team will obtain a cell culture or blood sample. Several different tests to either confirm or rule out possible diagnoses may be required as well.
For an internal medicine provider and doctor who truly cares about your health and well-being, visit Prime Medical Associates for all of your health care needs. Our Bristol County office serves the residents of Dartmouth, New Bedford, Westport, and Fall River, Massachusetts. Request an appointment online or call (508)­ 997-­1100 to schedule your appointment today.