At Prime Medical Associates, our highly qualified doctors, nurse practitioners, and professional support staff provide exceptional care for you and your family. Our multispecialty practice located in Dartmouth, Massachusetts includes board-certified and fellowship-trained internists, neurologists and mental health providers.
Our goal is to provide individualized medical care to each patient at every visit.
To schedule an appointment, call our office at 508-979-1100 or request an appointment online.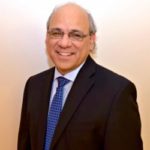 Board Certified in Internal Medicine
Dr. Pedro Falla earned his medical degree from the Universidad Peruana Cayetano Heredia in Lima, Peru in 1994. The following year he came to the United States to pursue his residency in internal medicine at William Beaumont Hospital in Royal Oak, Michigan. He also completed a fellowship in geriatrics at William Beaumont in 1999.
After his fellowship training, Dr. Falla practiced internal medicine at MetroMedic in New Bedford, Massachusetts until 2004 when he established his own private practice, Falla Medical Clinic. In mid-2010, he and Dr. Rajan combined their practices to form Prime Medical Associates.
In addition to being board certified by the American Board of Internal Medicine, Dr. Falla is a COLA-accredited lab director and certified by the American College of Cardiology to interpret electrocardiograms (ECGs). He is an active member at St. Luke's Hospital in New Bedford, Massachusetts.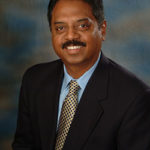 Board Certified in Neurology & Sleep Medicine
Dr. Arun Rajan has been practicing neurology since 1998. He earned his medical degree at the University of Madras Coimbatore Medical College in India in 1983. After an internship there, he came to the United States in 1986 as a visiting associate and post-doctoral fellow of the National Institutes of Health Section of Neurochemistry in Bethesda, Maryland until 1990.
In 1997, Dr. Rajan completed his neurology residency at New York University Medical Center in New York, NY followed by a fellowship in neurophysiology, epilepsy, and sleep medicine at the University of Texas Southwestern Medical Center in Dallas in 1998.
After his fellowship, Dr. Rajan joined a private practice in New Bedford, Massachusetts until forming his own practice, Neurology Associates, in 2001. He and Dr. Falla combined practices in 2010 to establish Prime Medical Associates.
Dr. Rajan is a diplomate of the American Board of Psychiatry and Neurology and the American Board of Sleep Medicine. He has previously served as the chief of neurology at both St. Anne's Hospital in Fall River and St. Luke's Hospital in New Bedford. Dr. Rajan also served as the medical director of Southcoast Hospitals Group Sleep Laboratories in Wareham and New Bedford, as well as Sleep Health Centers in North Dartmouth.
As a specialist in epilepsy, Dr. Rajan was the director of an epilepsy monitoring unit for over 9 years. Along with neurosurgeons, interventional radiologists, neuro-psychologists, and trained cortical EEG monitoring technicians, he successfully performed epilepsy surgeries including focal resection, sub-pial transections, and VNS implant.
Dr. Rajan is a member of the American Academy of Neurology, American Academy of Sleep Medicine, and American Epilepsy Society.
Internal Medicine Nurse Practitioner
Jessica Agaran earned her Master of Science in nursing from Sacred Heart University in January 2012. Jessica is a Board Certified Family Nurse Practitioner and a Registered Nurse in the state of Massachusetts and Connecticut. She is also CPR certified. Her philosophy of care is to treat each and every patient with compassion and dignity.