At Prime Medical Associates in Dartmouth, Massachusetts, our primary care and family medicine providers treat our patients with attentive, compassionate care. We are dedicated to helping patients feel their best and work side-by-side with you to maintain good health and wellness.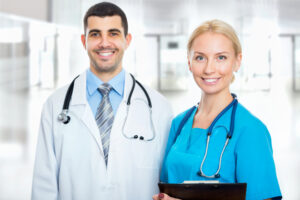 Family Medicine
Prime Medical Associates is offering remote patient monitoring in response to the coronavirus (COVID-19). Remote Patient Monitoring is an easy-to-use healthcare technology that electronically sends patient health information to your healthcare provider. It allows your provider to monitor your health outside of the clinical setting using devices that measure changes in blood pressure, weight, blood oxygen, blood glucose, and a variety of other potential health data points.
Experience Family-Centered Primary Care Physicians and Nurse Practitioners
If you are a generally healthy person, our doctors and nurse practitioners are here to help you stay that way for years to come. We understand that better health and wellness begins with having a close relationship with your primary care doctor. Our providers are board certified and have years of experience in a variety of primary care areas for ages including children, teens, adults and seniors.
From annual physical exams to treating various infectious diseases, we are here to help you on your path to good health.  Whether it be maintaining your ongoing health or providing acute care for a common ailment, our providers are here for you.
At Primary Medical Associates we are here for all of your health care needs. Our Bristol County office serves the residents of Dartmouth, New Bedford, Westport, and Fall River, Massachusetts. Request an appointment online or call (508)­ 997-­1100 to schedule your appointment today.