Immediately after an injury or diagnosis, you may feel that you can not cope. Feelings related to a chronic neurological illness include anger, sorry, anxiety, and depression. Many people are able to adjust their lives and live with a neurological condition. However, for some, coping seems impossible.
It may take time to adjust properly to a serious illness and the disability associated with a neurological condition. This represents a huge change in life as you know it. Many people go through many emotions and often deny the new circumstances. Adjustment is hard when you are facing a loss of independence, chronic pain, and substantial disability. Post-traumatic stress disorder (PTSD) is a natural reaction to the trauma of such a life-threatening situation.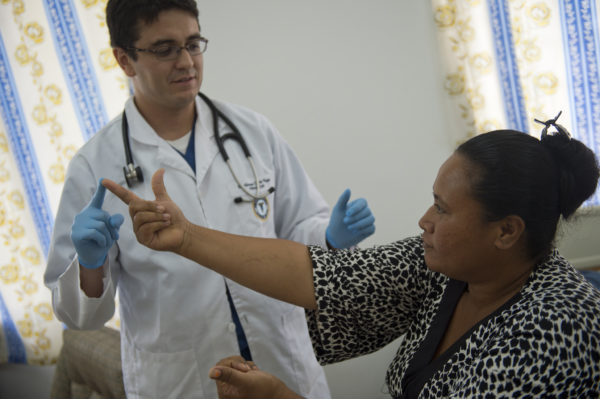 Once you have started to accept your neurological condition, it will help greatly to know you are not alone. People who have experienced these emotions are a valuable source of support. They can help to show you there is life after a neurological diagnosis, and they can offer tips and information that will make your life easier. There are also many support groups online regarding dystonia, multiple sclerosis, and other conditions that affect your ability to function. People with these conditions can offer advice and resources regarding where you can find help.
If you are newly afflicted with a serious condition/illness, thoughts of the future will be quite upsetting. Your life is likely to be different from what you had planned, and you may be facing great disappointment. To get motivated, you can help yourself by setting small goals that are achievable. Pursuing your goal will give you some purpose, and once you fulfill it, you will enjoy a sense of achievement. These successes will also give you hope and present how far you have progressed.
Your relationships with friends/family also will change once you developed a neurological condition. You may become dependent on family members to help with day-to-day tasks, and your life will soon be more about your family than other relationships. Some friends will become distant with you, which could cause you a sense of resentment, especially if you were supportive to them during the past.
For many people who develop a neurological illness, post-traumatic growth is possible. This involves positive changes in one's life. The research shows that when certain events occur, they force us to stop and step out of our normal lives to confront these issues. It is also possible for some good to come from a struggle. Many become more resilient after the diagnosis of a neurological condition.
Services Available to those with Neurological Conditions
Certain services are available for people with neurological conditions. Services are designed to support persons at each stage of their illness, as well as adapt to their changing needs with time. These include:
Information and Advice – Specialist information and medical advice on condition-specific management and education, accessing community supports, and accessing neurological care services all fall under this category.
Case Management – Inquire about case management with your primary care doctor and the hospital staff. This may also involve social services.
Personal Support and Advocacy – Individual advocacy, empowering people to access support services, and individual counseling all will help you cope with your neurological diagnosis.
Community Living Support – These services promote social inclusion and community participation, which includes community outreach and rehabilitation.
Daily Living Support – An occupational therapist can help with aids and appliances, as well as home maintenance.